Impressions from the client
We interviewed the head priest of Kisshouin Nii, who requested the construction of the temple.
Q. Please tell us how you came to work with Kirinaka Architects.
When I was building a Buddhist temple, I asked a Buddhist altar shop called Budan no Mori for an introduction.
He said, "There is a good carpenter named Kirinaka-san. That's when he introduced me to Kirinaka.
Q. Did you have any concerns about hiring Kirinaka Construction?
When I actually talked to Mr. Kirinaka, I felt that he would be a good choice. I felt that he was the right person for the job.
I also had a strange connection. There is a carpenter who built the temple of my great friend. He did such a good job that I thought, "I wish I could ask him to do the same. I wanted to ask him to do the same.
Then I found out that the carpenter was Kirinaka-san's father. I felt a connection with him and decided to work with Kirinaka Architects.
Q. What kind of good things happened to you by hiring Kirinaka Architects?
The fact that the hall was built is a good thing in itself. It looks beautiful and he really paid attention to it.
They really paid attention to every detail. As you can see, Mr. Kirinaka's originality is there, but he also took my opinions into account when building it.
I am not flattered, but everything was good. All of the parishioners and believers were very pleased with the building, saying that it was a beautiful hall and that it was impeccable.
So I am really grateful to Mr. Kirinaka.
It's better than what I had imagined. At first, I thought that only a simple altar would be possible. But when I consulted with Mr. Kirinaka, he replied, "Let's do something. But when I talked to Mr. Kirinaka, he replied, "We'll make it work.
Q. Was there any reason why you thought it would be a small one?
A. There was a financial problem.
That's why I thought it would be a white wooden altar with no decoration inside. But when I talked to Mr. Kirinaka about wanting to paint it, he was able to make it happen.
I was almost ready to give up, but he managed to make a beautiful altar.
He also gave me some suggestions for the lights, and discussed the details of the colors with me.
Q. So you listened to the priest's requests, but also reflected your originality?
That's right. The joy of the parishioners was truly amazing.
I also didn't expect something so magnificent to be built.
Once it was completed, Kirinaka-san said, "I don't like the warp of the roof. So we had to spend a week rebuilding it.
I felt that Mr. Kirinaka was a person who really wanted to deliver good products. And this was in June and July, when it was really hot.
Q. So you were able to make a very good product because of this commitment?
Yes, it is. I would also like to build a proper main hall, and I will definitely ask Kirinaka-san to do that as well.
Q. Did you have any discussions with other contractors before hiring Kirinaka-san?
No, not really.
I felt that I had a good relationship with Kirinaka-san.
Q. Finally, do you have any advice for people who are going to build or repair their own halls?
I didn't have a lot of money, and all of my parishioners worked together to provide me with purified funds.
Therefore, I thought it would be better to build a building that would respond to that feeling and that would be filled with emotion.
I'm really not flattered, but I recommend that you ask Kirinaka-san.
The most important thing is that shrines and temples are made possible thanks to the parishioners and the Ujiko. We will not waste even a single yen of the purified funds we receive from these people. We need to get carpenters who can respond to this.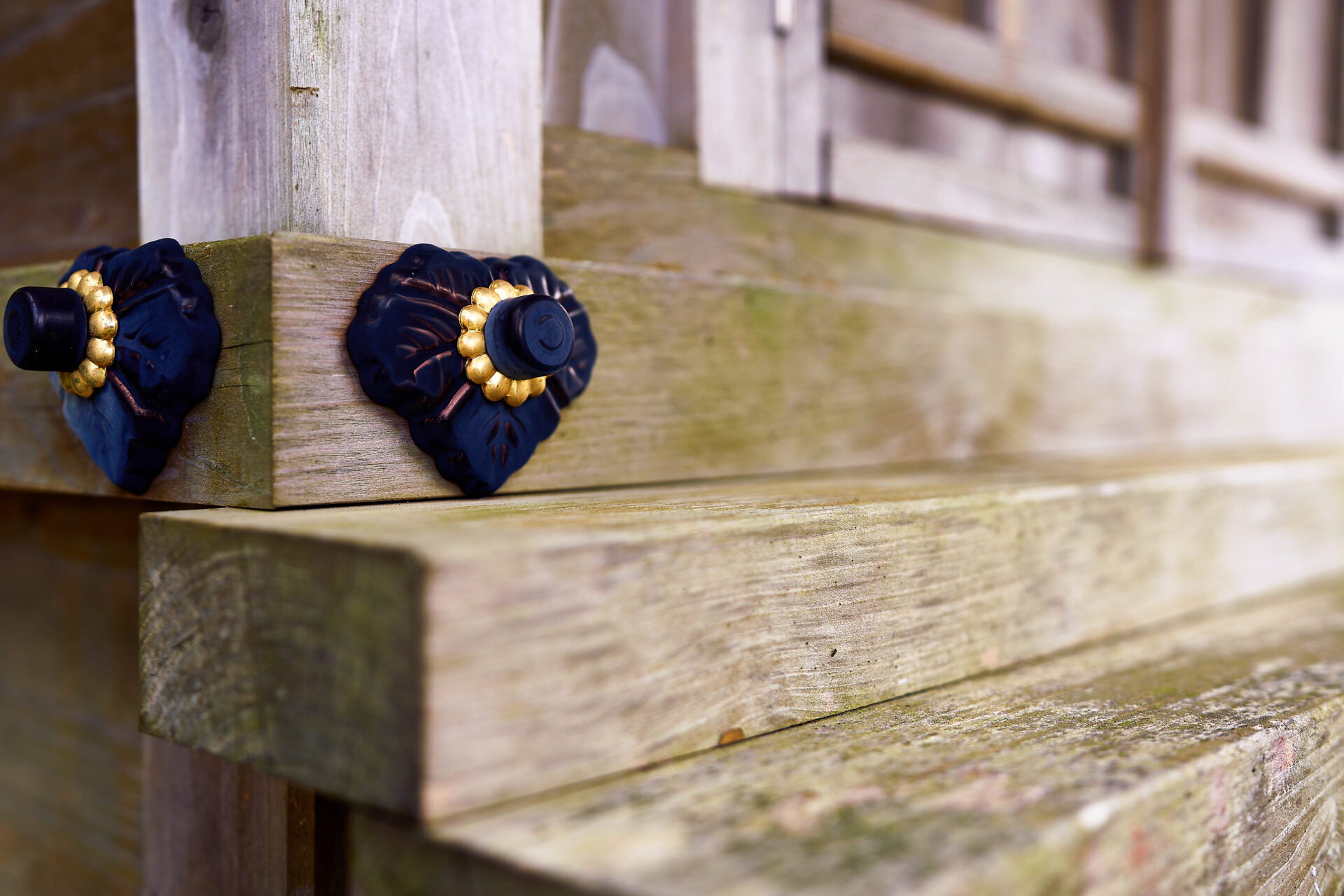 Omatsu Daimyojin Tokushima-City Omatsu Daimyojin Other Examples Request/Inquiry
Read more »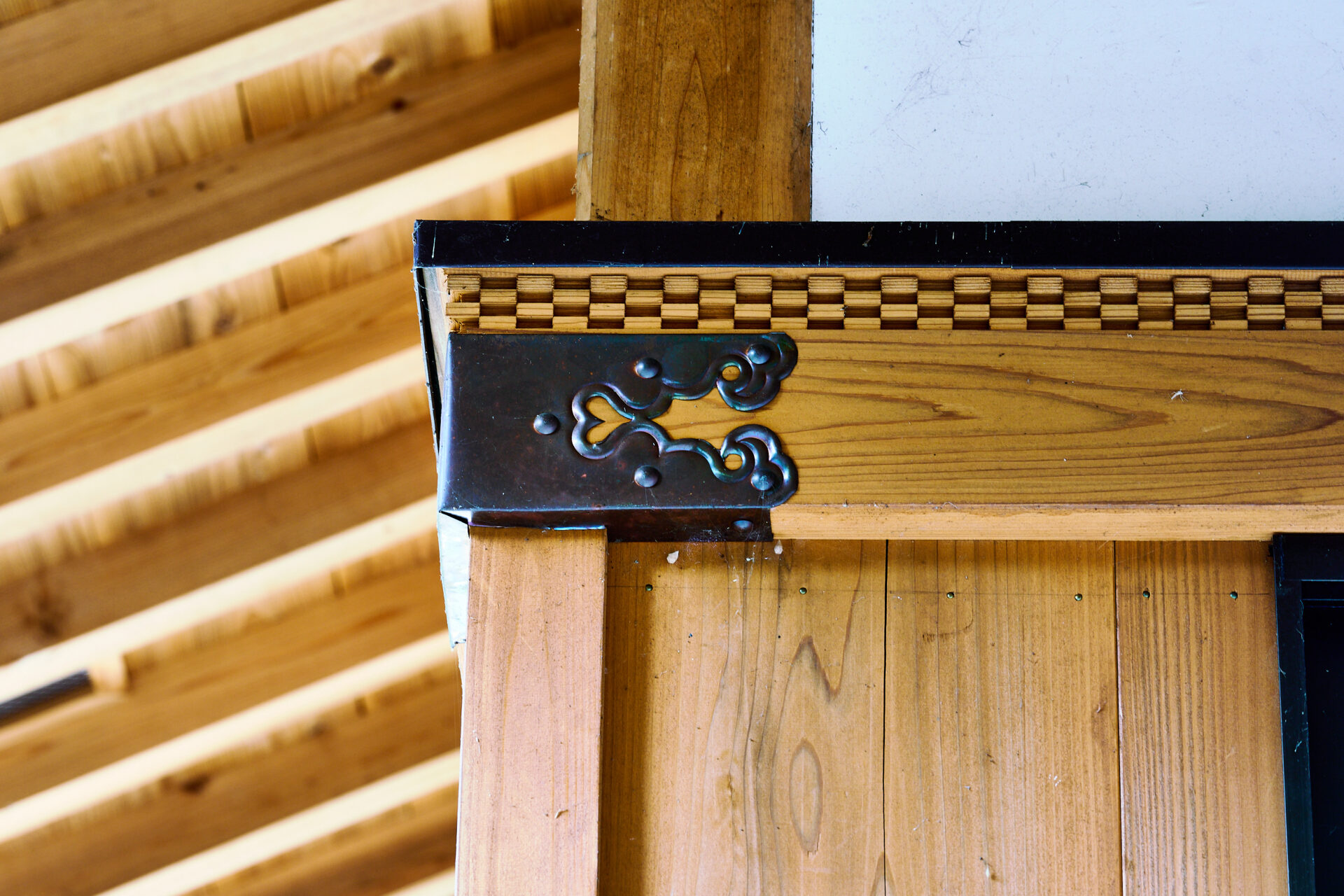 Jizouji Temple Ossuary Tsurugi-Chou Mima-gun Jizouji Temple Ossuary PLAY Q. How did you come to work with Kirinaka Architects? I knew him well since I was a little kid. He said he wanted to be a carpenter.I supported him wholeheartedly when he went to
Read more »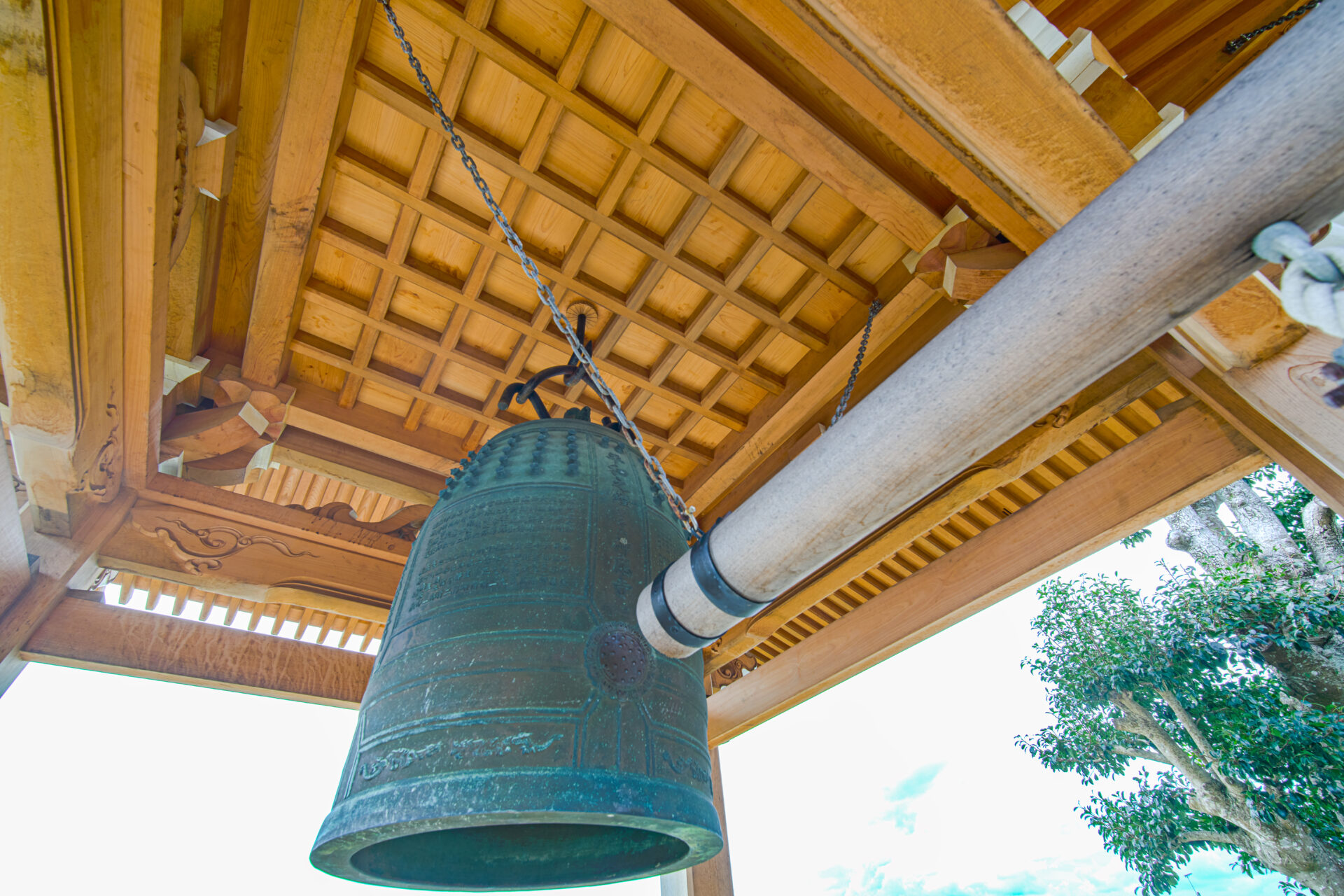 Jinnouji Temple Belfry hall Anan City Jinnouji Temple Belfry hall Impressions from the client We interviewed the chief priest of Shinnoji Temple, Takeda, who requested the construction of the temple. PLAY Q. What made you decide to work with Kirinaka Construction? I was looking
Read more »